Weekend seminar
The Shaman's Journey Beyond Death with
Alberto Villoldo
30.09. – 01.10.2023 in Rosenheim, Germany
Book tickets
Over 30 years of shaman  experience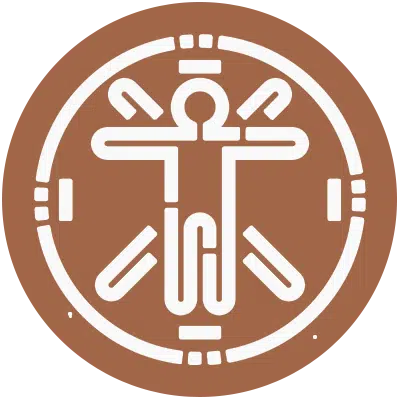 Psychologist and medical anthropologist
Author of 17 successful
books
Two-day seminar with Alberto Villoldo
The shaman's journey beyond death
Experience Alberto Villoldo at his weekend seminar in Rosenheim (Germany) and learn all about the world of the shamans!
The shamans in the Himalayas and in North and South America have always been tireless explorers of the spirit of nature. While we in the West used the mind to study the outer world, the shamans turned inward to study the cosmos within. In doing so, the shamans discovered the journey to infinity and became accomplished cartographers.
During this weekend, Alberto Villoldo will explore with you the knowledge and art of the shamans and practice a symbolic death experience through a ceremony that will change your life and bring healing to the lives of your loved ones.
Let Dr. Alberto Villoldo introduce you to neo-shamanism!
Integrate the ancient knowledge of indigenous cultures with modern neuroscience to develop a new body, heal your soul, improve your health and increase your longevity – by consciously choosing your genetic destiny.
You will learn how to activate your genes to promote health and fight disease. Alberto himself has experienced this first hand and can share his experiences.
During the seminar you will learn ancient techniques and current knowledge to transform your body, heal your soul and create a new way of living. You will learn to understand that ageing is not inevitable and that you have the possibility to actively influence your genetic state.
Alberto Villoldo brings a unique expertise that he has developed during more than 25 years of exploration in the Amazon and the Andes. He has been initiated into shamanic energy medicine and has experienced first-hand how these practices can facilitate healing and transformation.
Alberto Villoldo has experienced first-hand how he was able to develop his brain and heal his body by intervening in his DNA. During the seminar he will give you insights into this process and show you how you can influence your own genetic destiny.
The seminar is a unique opportunity to connect with Alberto's shamanic tradition and discover the neuroshamanic aspect of yourself. You will learn to transform pain and suffering into strength and compassion by dreaming life force and health into your being, using the wisdom of ancient indigenous practices and modern neuroscience.
What you will learn in this two-day seminar:
How to unleash your life force: Activate the potential for holistic health within you and learn to harness this extraordinary power.
Realise the connection between spirituality & science: merge age-old wisdom with modern scientific knowledge to experience the full potential of your health.
A Life in Harmony: Recognise the true causes of illness and learn to promote holistic healing.
Discover the world of shamanism: Immerse yourself in the practices of shamanism and learn how to heal on a physical, emotional and spiritual level through the luminous energy field.
Awaken your inner shamanic power: Participate in a shamanic ceremony that represents symbolic death. Through this you can bring about profound changes in your own life and bring healing to the lives of your loved ones.
Saturday, September 30
10am – 6pm
Sunday, October 1
10am – 5pm
Location: KU´KO, Kufsteinerstr. 4 , 83022 Rosenheim (DE)
Two-day seminar with Alberto Villoldo
Participation in the 2-day seminar with Alberto Villoldo
Attention, secure your ticket today! The number of tickets is limited.
The event will be held in English. We provide German consecutive translation at the same time.
»Every death, every ending, is a path to the next beginning.«
– Alberto Villoldo
Alberto Villoldo is a medical anthropologist and psychologist who has studied Amazonian and Andean spiritual practices for more than 25 years. While at the University of San Francisco, he founded the Biological Self-Regulation Laboratory to study how the mind affects health or disease.
As founder of the Four Winds Society, he teaches the practice of energy medicine to people around the world. Dr. Villoldo has written numerous best-selling books, including One Spirit Medicine; Power Up Your Brain; Shaman, Healer, Sage and The Four Insights.